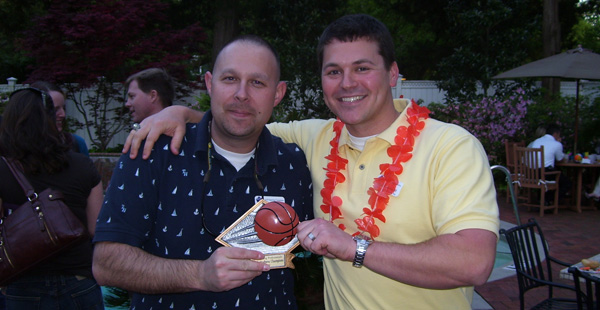 The Young Professionals Initiative
In 2008 the Greater Aiken Chamber of Commerce launched the Young Professionals Initiative, aimed at attracting residents between the ages of 22 and 39, in order to illustrate that Aiken is not only a nationally renowned community for retires, but also is a "Southern Dream Town" with ample opportunities for business and pleasure for younger generations. Formerly chaired by Paivi Nettamo and Tom Young, the Young Professionals Initiative sponsored 4 events in 2008 with resounding success! It's been a great way for young professionals in the community to interact with one another, from sharing business cards and developing relationships with people new to our community to catching up with old friends returning to Aiken.

Mission Statement
Our mission is to provide an environment for young, career-minded individuals between the ages of 22 and 39 to meet and develop both socially and professionally.
Vision Statement
Our vision is to be an organization that brings young professionals together through the hosting of networking and educational events throughout the year.  We will be an avenue for attracting and retaining new young professionals to the Greater Aiken area through these events.  We will be a voice in the community for the young professionals in greater Aiken by fostering a collaborative relationship between the greater Aiken Chamber and  area businesses. 
AYP Operating Rules
Click Here for Operating Rules
Click Here for Sponsorship Addendum