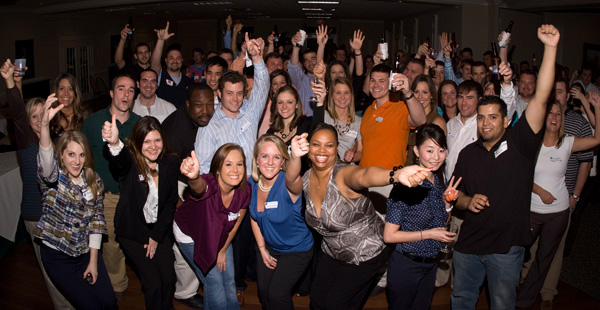 Membership Application Form


More Membership Info
Click Here to Renew and Pay Now Online!
Membership Dues
For individuals who represent an Aiken Chamber associated business--50$/year
For individuals who do not represent an Aiken Chamber associated business--$75/year
Benefits of Individual Membership
Being an active member in a social network of more than 250 young professionals in the Aiken area
Involvement in quarterly seminars directed at a desire for career, professional, and personal development
Opportunities for business networking amongst new and established companies/corporations, furthered by visits to local business establishments
Access to community leaders and leadership training
Discounted rates and occasionally free admission to AYP events
Access to a comprehensive calendar of events centered around networking and development of young professionals in Aiken
Opportunity to be featured in future AYP publications
Benefits of Corporate Membership
Sponsor visibility on AYP's website, publications, advertisements, and events
Great business development tool for your organization
Great way to leverage marketing efforts with meaningful message
Builds goodwill and cooperation of membership
Employee membership benefits, depending on giving level
Membership with AYP is a unique and valuable tool for all young professionals in the Aiken Area. This year we are focusing on putting value in your membership. We will be focusing on tools and benefits that will allow you to grow socially and professionally with: Social and Business Networking Events throughout the year, Membership Benefits at local retailers, Lunch & Learn Topics that you will not want to miss, Community Outreach and Involvement, and many other value added benefits. A prospective member must be an employed professional between the ages of 22 and 39. The embership rate is $50 per year for an individual employed by an Aiken Chamber of Commerce member and $75 per year for an individual employed by an entity that is not a member of the Aiken Chamber of Commerce.